Balsamic Vinegar, Vinaigrette and Glaze Recipes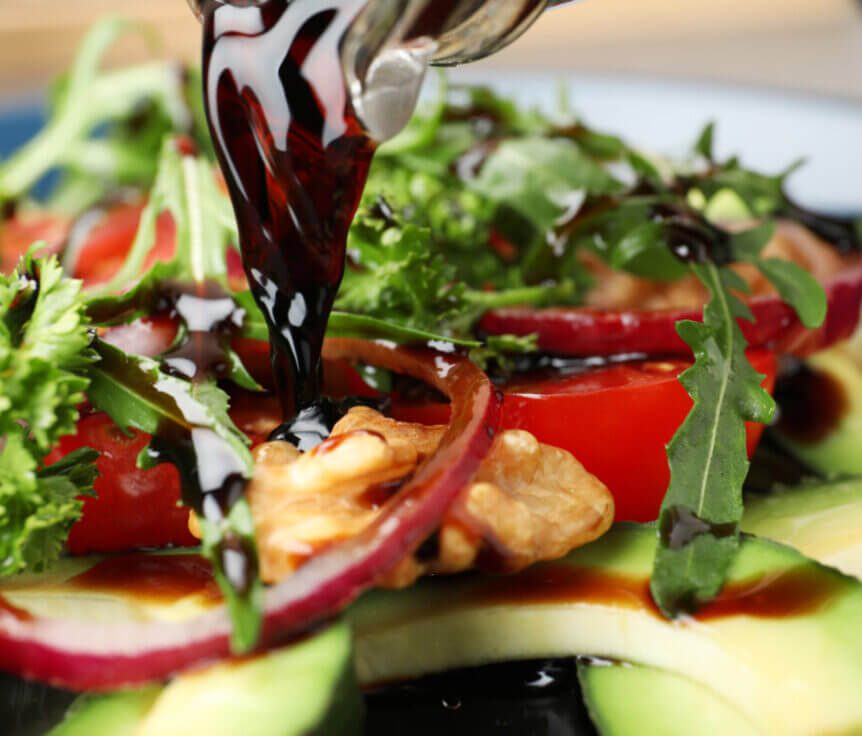 Balsamic Vinegar, Vinaigrette and Glaze Recipes
A delicious recipe that tastes exactly the way you want it to...No surprises! Make it as sweet or vinegary as you want. This recipe has the same two ingredients found in quality, condiment-grade balsamic vinegar brands. Read store brand labels and look for the ingredient "mosto cotto" or "cooked grape must"--that ingredient is Vino Cotto! Unlike some brands, yours will contain no additives, sweeteners, preservatives or colorants.
Use your balsamic vinegar in all recipes that include it as an ingredient. You'll love the results!
1/2 cup Vino Cotto di Montillo
1/2 cup red wine vinegar, to taste
1/4 cup classic or extra virgin olive oil*
1/4 tsp. Kosher salt (optional)
Balsamic Vinegar
Easily create your own balsamic vinegar by combining authentic Vino Cotto di Montillo with your favorite red wine vinegar. Start with equal parts of each ingredient then adjust to taste. For a sweeter balsamic vinegar, add more vino cotto. For a more vinegary taste, increase the amount of red wine vinegar. Mix well to emulsify the ingredients before serving.
Balsamic Vinaigrette
For a delicious balsamic vinaigrette for salads, follow the ingredients list to the left and adjust each to taste. Mix well before serving.
*Note: Extra virgin olive oil has a natural bitter taste to it where classic olive oil is mild.
Balsamic Glaze
This glaze tastes delicious over ham, pork tenderloin or pork chops, beef, salmon or shrimp, and on vegetables such as carrots, Brussels sprouts, and string beans, to name a few. While your meat or vegetables are cooking, prepare your glaze.
For a sweet, smooth glaze, add 1 cup of Vino Cotto di Montillo to a small sauce pan or if you prefer a sweet, tangy glaze, add 1-2/3 cups of your homemade balsamic vinegar to a small sauce pan. No matter which flavor you go with, simply simmer each over low heat. Stir frequently. Be careful not to cook it down too quickly or it will take on an almost burnt taste. Slowly reduce it until it thickens enough to lightly coat the back of your spoon.
Serve Over Meat: After your meat is done cooking, slice it then transfer it to a serving tray or dish. Drizzle some heated glaze over the meat. Put the remaining glaze into a gravy boat and serve hot.
Serve Over Vegetables: When the vegetables are cooked, tansfer them to a serving tray or dish. Drizzle some heated glaze over them. Toss to evenly coat them. Serve hot.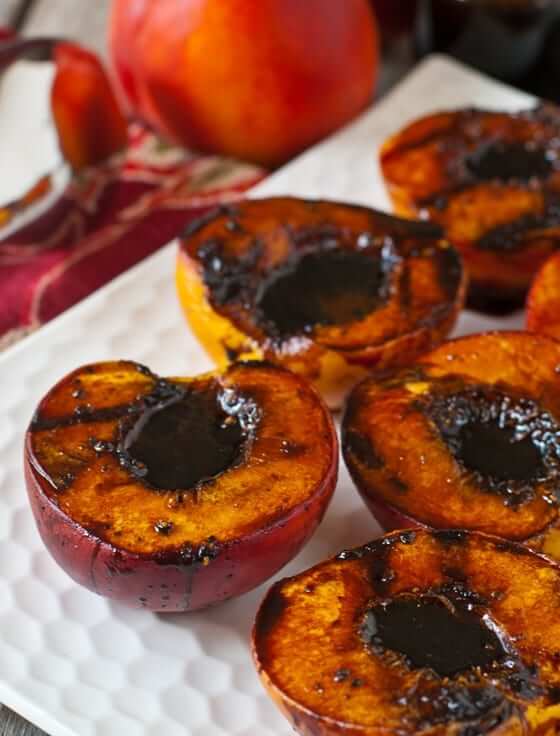 Prep: 15 mins
Cook: 25 mins
Yields: 3/4 Cups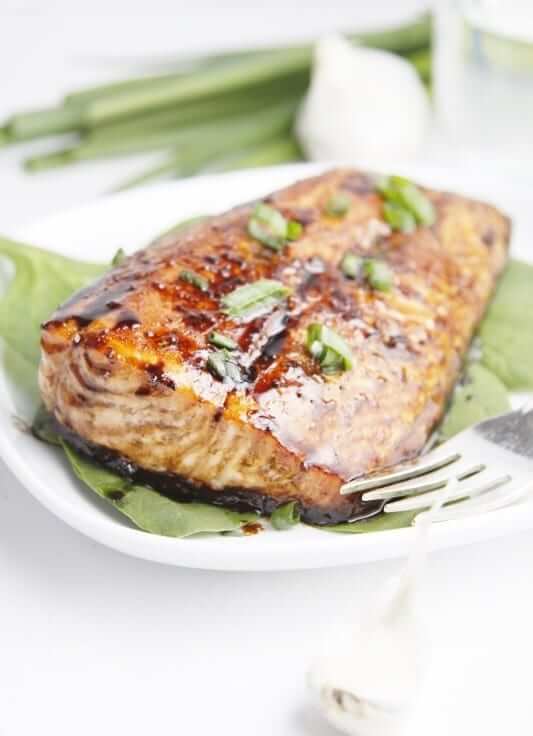 Recipe and photo by Paula Jones, Bell'alimento blog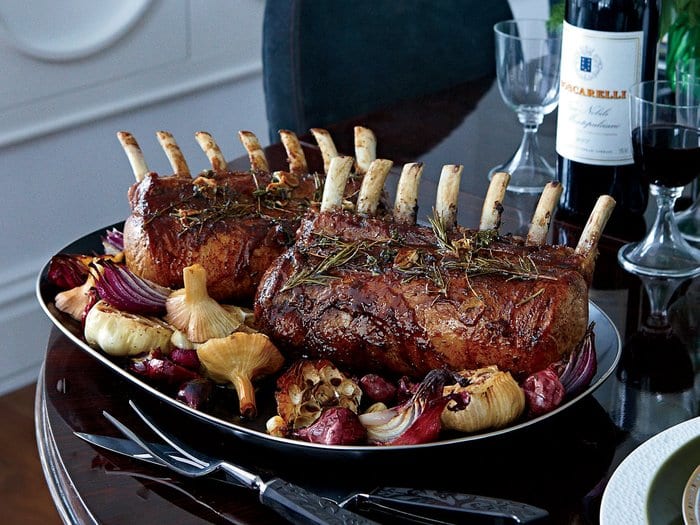 Slow-Roasted Pork Loin with Molasses and Balsamic Glaze
Recipe by Scott Conant, December 2010
Photo by Petrina Tinslay

Embrace The Multitude Of Benefits That Vino Cotto Brings To Your Culinary Repertoire. Let Its Exquisite Flavor, Versatility, And Health-Conscious Qualities Inspire Your Creativity In The Kitchen. Elevate Your Dishes To New Heights With This Exceptional Gourmet Syrup.