Carrots Glazed with Balsamic Vinegar and Butter Recipe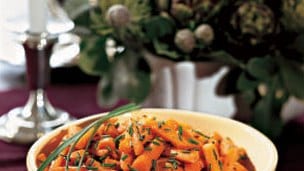 Carrots Glazed with Balsamic Vinegar and Butter Recipe
Recipe by Bruce Aidells
Photo by Noel Barnhurst
1/2 cup (1 stick) butter
3-1/2 pounds baby carrots or regular carrots, peeled, cut into 2-inch pieces, halved lengthwise
6 tablespoons sugar
1/3 cup balsamic vinegar
1/4 cup chopped fresh chives (optional)
Melt butter in heavy large pot over medium heat. Add carrots and saute 5 minutes.
Cover and cook until carrots are crisp-tender, stirring occasionally, about 7 minutes.
Stir in sugar and vinegar.
Cook uncovered until carrots are tender and glazed, stirring frequently, about 12 minutes longer.
Season to taste with salt and pepper.
Add chives and toss to blend. (optional)
Transfer to bowl and serve.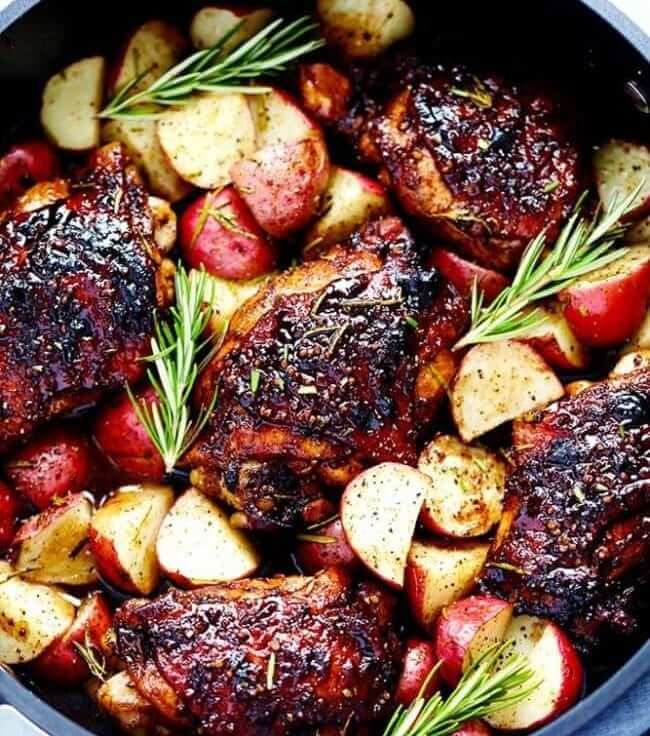 Glazed Honey Balsamic Chicken with Potatoes is a one-pan meal with tender and juicy chicken glazed in a sweet and tangy honey balsamic sauce. Surrounded by crisp and tender potatoes this is one delicious meal!
Recipe and photo by:
Alyssa Rivers, The Recipe Critic | Tried & True
Prep: 15 mins
Cook: 20 mins
Yields: 4-5 Servings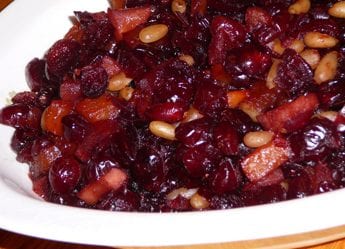 A yummy alternative to jellied or whole berry cranberry sauce! Serve cold beside turkey, chicken, pork or lamb.
Recipe and photo by Deena Montillo

Embrace The Multitude Of Benefits That Vino Cotto Brings To Your Culinary Repertoire. Let Its Exquisite Flavor, Versatility, And Health-Conscious Qualities Inspire Your Creativity In The Kitchen. Elevate Your Dishes To New Heights With This Exceptional Gourmet Syrup.