Roasted Brussels Sprouts and Grapes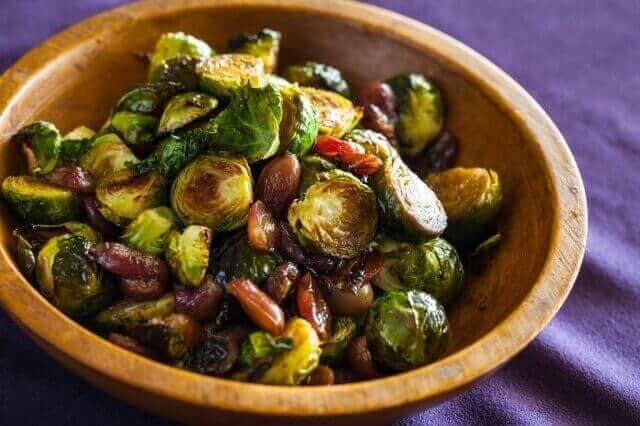 Roasted Brussels Sprouts and Grapes
Prep: 5 mins
Cook: 20 mins
Yields: 4 Servings
1 pound Brussels sprouts, halved
1/2 pound seedless red grapes, halved
3 tablespoons olive oil, divided
2 tablespoons soy sauce
1 tablespoon balsamic vinegar*
Freshly ground black pepper
Heat the oven to 400F. On a baking sheet, toss the Brussels sprouts and grapes in just 2 tablespoons of the olive oil to coat evenly. Roast in the oven for 20 minutes, tossing them halfway so they cook evenly. Pierce a Brussels sprout to make sure they are cooked through. Remove baking sheet from oven.
In a small bowl, whisk the remaining olive oil, soy sauce and balsamic vinegar. Toss this sauce over the roasted Brussels sprouts and grapes that are still on the baking sheet. Return to oven, place on top shelf. Turn oven to broil and cook for 3 minutes or until the sauce is bubbling and caramelizing. Watch them carefully so they don't burn! Remove from the oven and serve immediately.
*Use homemade balsamic vinegar by mixing vino cotto with red wine vinegar.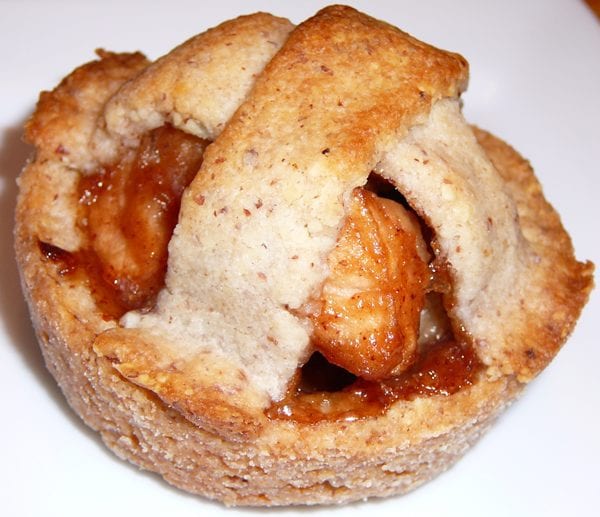 The almond crust and added vino cotto bring a new texture and flavor to apple tarts.
Recipe and photo by Deena Montillo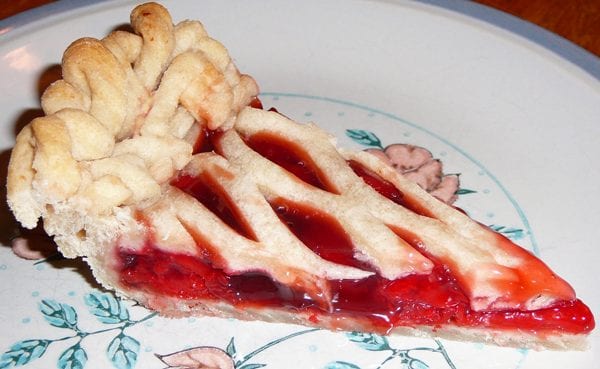 A delicious dessert combination that's easy to prepare--making it the perfect ending for any occasion.
Recipe and photo by Deena Montillo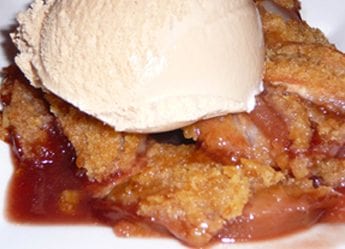 Vino Cotto adds a delicious twist to this scrumptious apple streusel!
Recipe and photo by Deena Montillo

Embrace The Multitude Of Benefits That Vino Cotto Brings To Your Culinary Repertoire. Let Its Exquisite Flavor, Versatility, And Health-Conscious Qualities Inspire Your Creativity In The Kitchen. Elevate Your Dishes To New Heights With This Exceptional Gourmet Syrup.