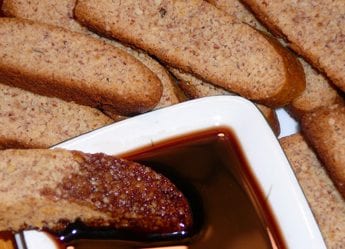 These cookies owe their spicy bite to a dose of freshly-ground white pepper. They are a staple at Christmas in the city of Teramo and keep well for weeks in an airtight tin. Tradition dictates that they be dipped in vino cotto or sweet wine at meal's end.
2 cups almond flour
1 cup honey
½ teaspoon freshly-ground white pepper
pinch of salt
grated zest of 1 orange
1 cup all-purpose flour, plus extra if needed
Vino Cotto di Montillo
Preheat oven to 325°F (170°C). Line an 11- x 17-inch baking sheet with parchment paper.
Pour the honey into a 1-quart pot and heat over a medium flame until it is boiling.
Add the almond flour, pepper, salt, and orange zest, and stir with a wooden spoon to combine thoroughly. Turn off burner.
Add the all-purpose flour by the tablespoon until a firm, solid dough forms, stirring all the while; you may not need all of the flour. (Note: If a dough fails to form, add more flour by the tablespoon until the ingredients gather around the spoon.)
Allow the dough to cool for about 5 minutes before handling.
Transfer the cooled dough onto a lightly-floured counter and cut into 2 pieces. Shape each piece into a flat 2-inch-wide log. Place the logs on the parchment paper-lined baking sheet, about 2 inches apart. Bake for approximately 25 minutes, or until set but still pale. Cool 5 minutes, then slice into 1/4-inch-thick slices with a serrated knife. Cool on a tray and store in an airtight tin for up to 4 weeks.
Serve by dipping into Vino Cotto di Montillo.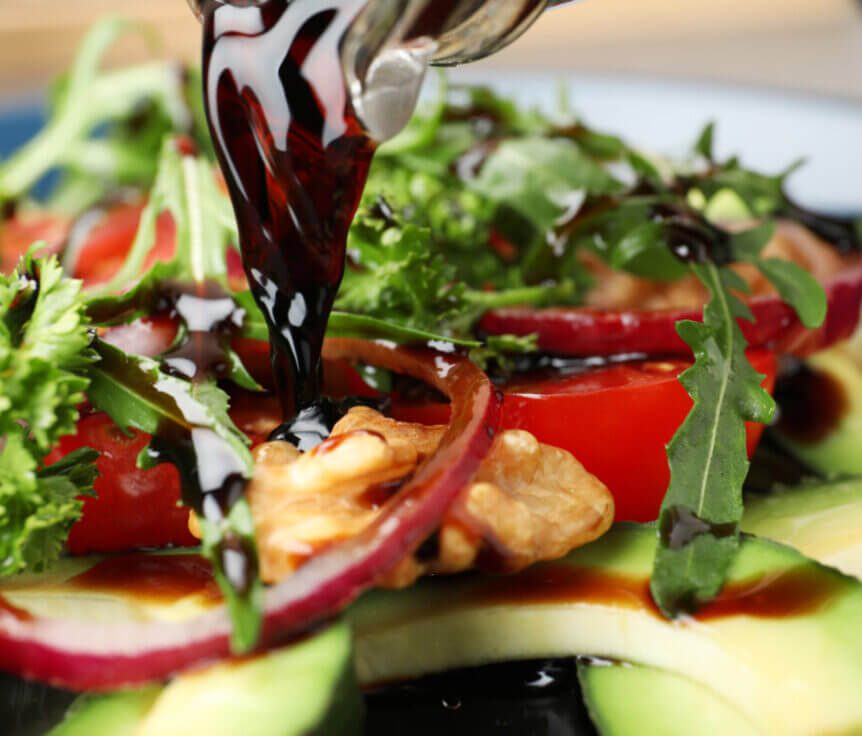 A delicious recipe that tastes exactly the way you want it to...No surprises! Make it as sweet or vinegary as you want. This recipe has the same two ingredients found in quality, condiment-grade balsamic vinegar brands. Read store brand labels and look for the ingredient "mosto cotto" or "cooked grape must"--that ingredient is Vino Cotto! Unlike some brands, yours will contain no additives, sweeteners, preservatives or colorants.
Use your balsamic vinegar in all recipes that include it as an ingredient. You'll love the results!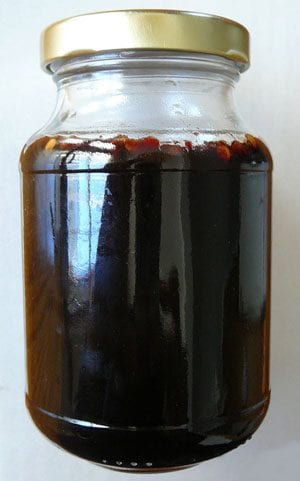 A gourmet treat that's easy to make, versatile, and delicious with or without red pepper. Add to recipes. Great with crackers and cheese, toast, English muffins, bagels, and more!
Recipe and photo by Deena Montillo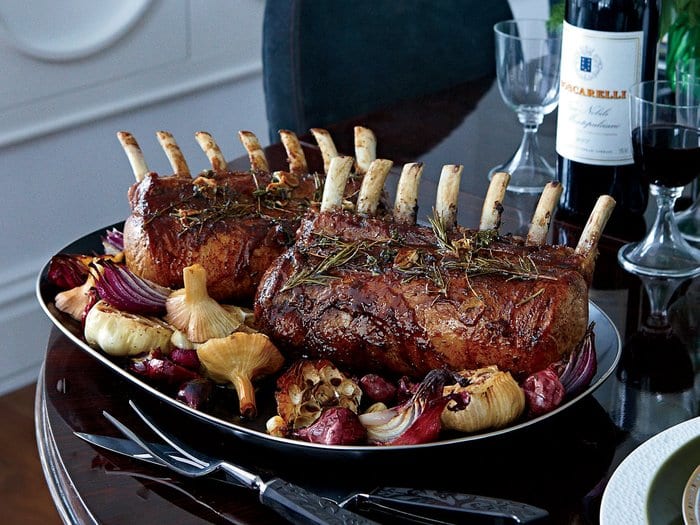 Slow-Roasted Pork Loin with Molasses and Balsamic Glaze
Recipe by Scott Conant, December 2010
Photo by Petrina Tinslay

Embrace The Multitude Of Benefits That Vino Cotto Brings To Your Culinary Repertoire. Let Its Exquisite Flavor, Versatility, And Health-Conscious Qualities Inspire Your Creativity In The Kitchen. Elevate Your Dishes To New Heights With This Exceptional Gourmet Syrup.