Glazed Honey Balsamic Chicken with Potatoes Recipe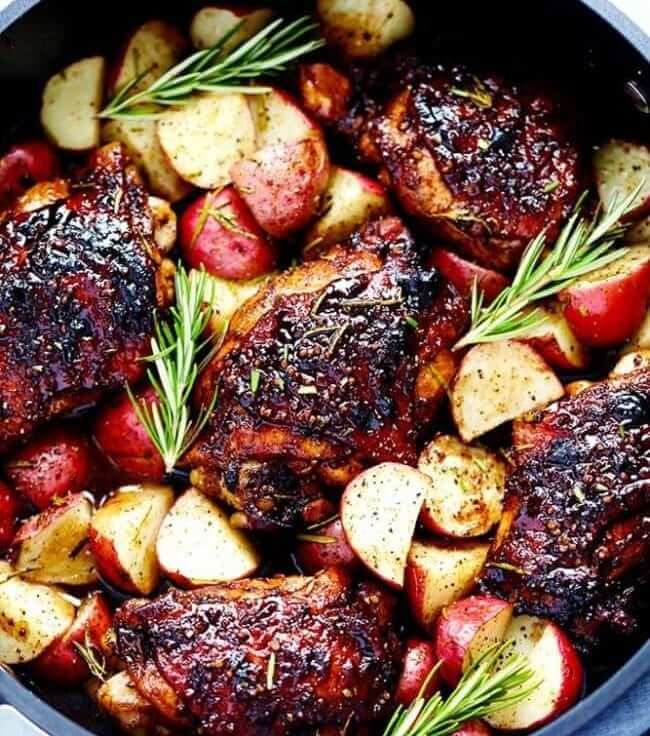 Glazed Honey Balsamic Chicken with Potatoes Recipe
Glazed Honey Balsamic Chicken with Potatoes is a one-pan meal with tender and juicy chicken glazed in a sweet and tangy honey balsamic sauce. Surrounded by crisp and tender potatoes this is one delicious meal!
Recipe and photo by:
Alyssa Rivers, The Recipe Critic | Tried & True
Prep: 15 mins
Cook: 20 mins
Yields: 4-5 Servings
1/2 cup balsamic vinegar*
1/4 cup honey
1 tablespoon whole-grain mustard
3 cloves garlic, minced
Salt and Pepper
4 bone-in, skin-on chicken thighs, chicken breasts will also work
2 cups baby red potatoes, quartered
1 tablespoon chopped fresh rosemary
2 tablespoon extra virgin olive oil
rosemary for garnish
Preheat oven to 425 degrees. In a large bowl whisk together the balsamic, honey, mustard and garlic. Whisk until combined. Add chicken thighs to the bowl and coat in the sauce. Let marinate in the fridge for 30 minutes.
In a medium bowl add the red potatoes, rosemary, and one tablespoon olive oil. Toss until coated. Set aside.
In a large skillet add one tablespoon olive oil and heat over medium high heat. Add the chicken and marinade and sear each side for 2 minutes. Add the potatoes to the skillet. Tent the skillet with foil and bake for 10 minutes. Remove foil and allow to roast for another 10 minutes or until the potatoes are tender. (If potatoes take longer to cook, remove chicken and continue to cook until tender.) Garnish with rosemary.
*Make your own healthy balsamic vinegar by mixing vino cotto with your favorite red wine vinegar.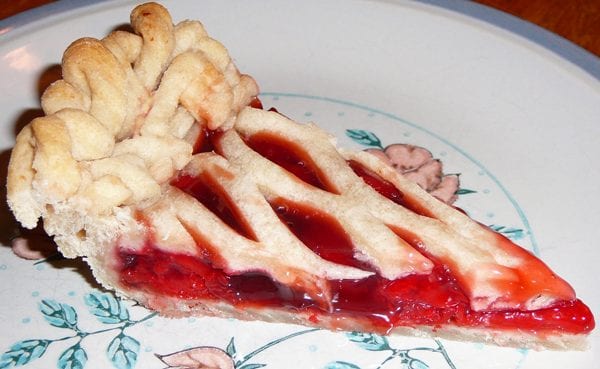 A delicious dessert combination that's easy to prepare--making it the perfect ending for any occasion.
Recipe and photo by Deena Montillo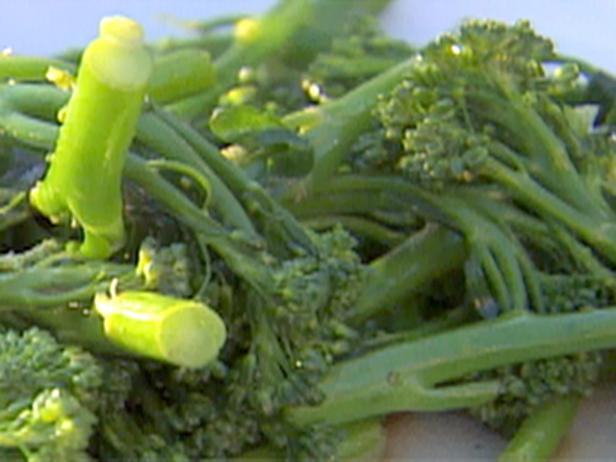 Recipe courtesy of Ina Garten, Barefoot Contessa
Episode: Jeffrey's Surprise Party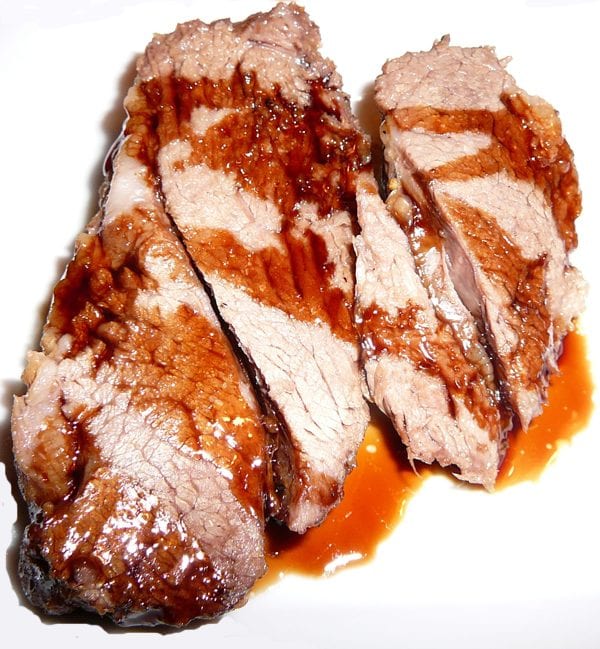 A simple yet absolutely scrumptious way to prepare lamb--moist with plenty of flavor.
Recipe and photo by Deena Montillo

Embrace The Multitude Of Benefits That Vino Cotto Brings To Your Culinary Repertoire. Let Its Exquisite Flavor, Versatility, And Health-Conscious Qualities Inspire Your Creativity In The Kitchen. Elevate Your Dishes To New Heights With This Exceptional Gourmet Syrup.