Caesar Salad with Homemade Croutons Recipe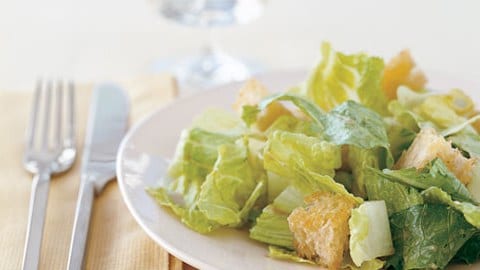 Caesar Salad with Homemade Croutons Recipe
Recipe by Alexis Watson
Photo by Tina Rupp
1/2 cup olive oil, divided
3 large garlic cloves, crushed, divided
1/2 teaspoon coarse kosher salt
1 15-ounce loaf country-style white bread, crust removed, cut into cubes
1/3 cup freshly grated Parmesan cheese
1/4 cup mayonnaise
2 anchovy fillets
1-1/2 tablespoons balsamic vinegar
1-1/2 tablespoons fresh lemon juice
1/2 tablespoon Dijon mustard
1/2 teaspoon Worcestershire sauce
1 very large head of romaine lettuce, torn into bite-size pieces
Preheat oven to 350°F. Whisk 1/4 cup oil, 2 garlic cloves, and coarse salt in large bowl to blend. Add bread cubes and toss to coat. Transfer croutons to baking sheet. Bake croutons until golden brown, about 12 minutes. Cool completely. DO AHEAD Can be made 1 day ahead. Store airtight at room temperature.
Combine cheese, mayonnaise, anchovies, vinegar, lemon juice, mustard, Worcestershire sauce, remaining 1/4 cup oil, and 1 garlic clove in blender; puree until smooth. Season dressing to taste with salt and pepper.
Place lettuce and croutons in large bowl. Toss with enough dressing to coat. Serve with any remaining dressing.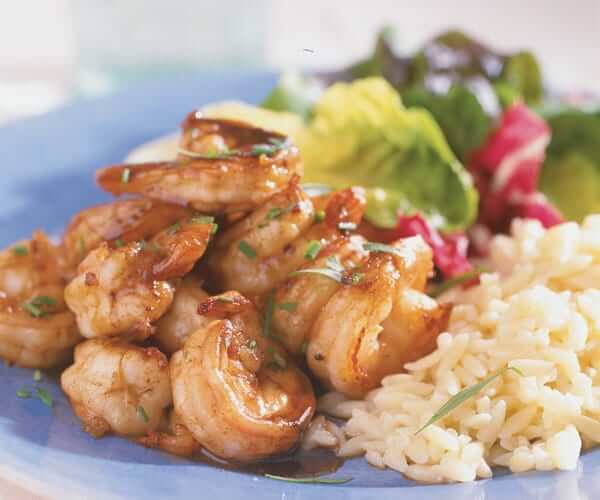 Try serving this dish with orzo tossed with butter and grated Parmesan and a salad.
Recipe by Leslie Revsin, Fine Cooking Issue 29
Photo by Mark Ferri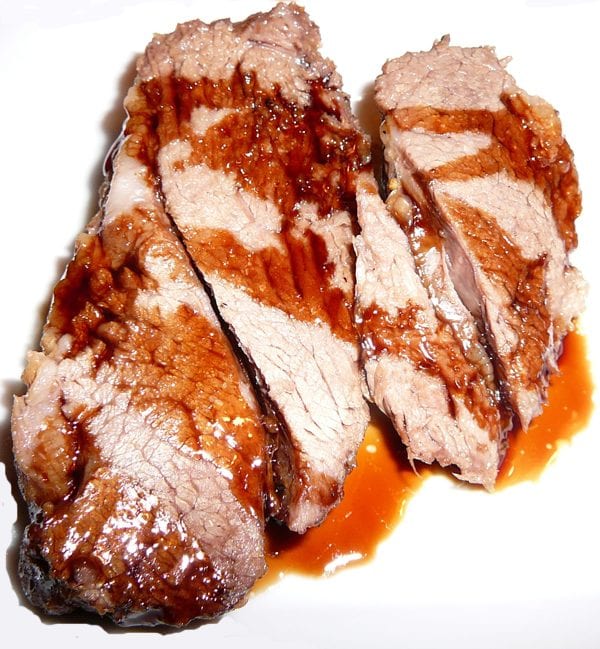 A simple yet absolutely scrumptious way to prepare lamb--moist with plenty of flavor.
Recipe and photo by Deena Montillo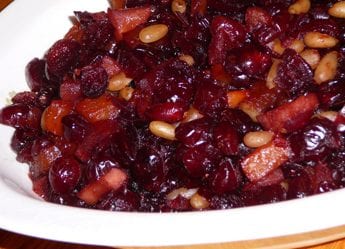 A yummy alternative to jellied or whole berry cranberry sauce! Serve cold beside turkey, chicken, pork or lamb.
Recipe and photo by Deena Montillo

Embrace The Multitude Of Benefits That Vino Cotto Brings To Your Culinary Repertoire. Let Its Exquisite Flavor, Versatility, And Health-Conscious Qualities Inspire Your Creativity In The Kitchen. Elevate Your Dishes To New Heights With This Exceptional Gourmet Syrup.